AXA Equitable
Well Design Environmental Graphics


The Design
The Installation and procurement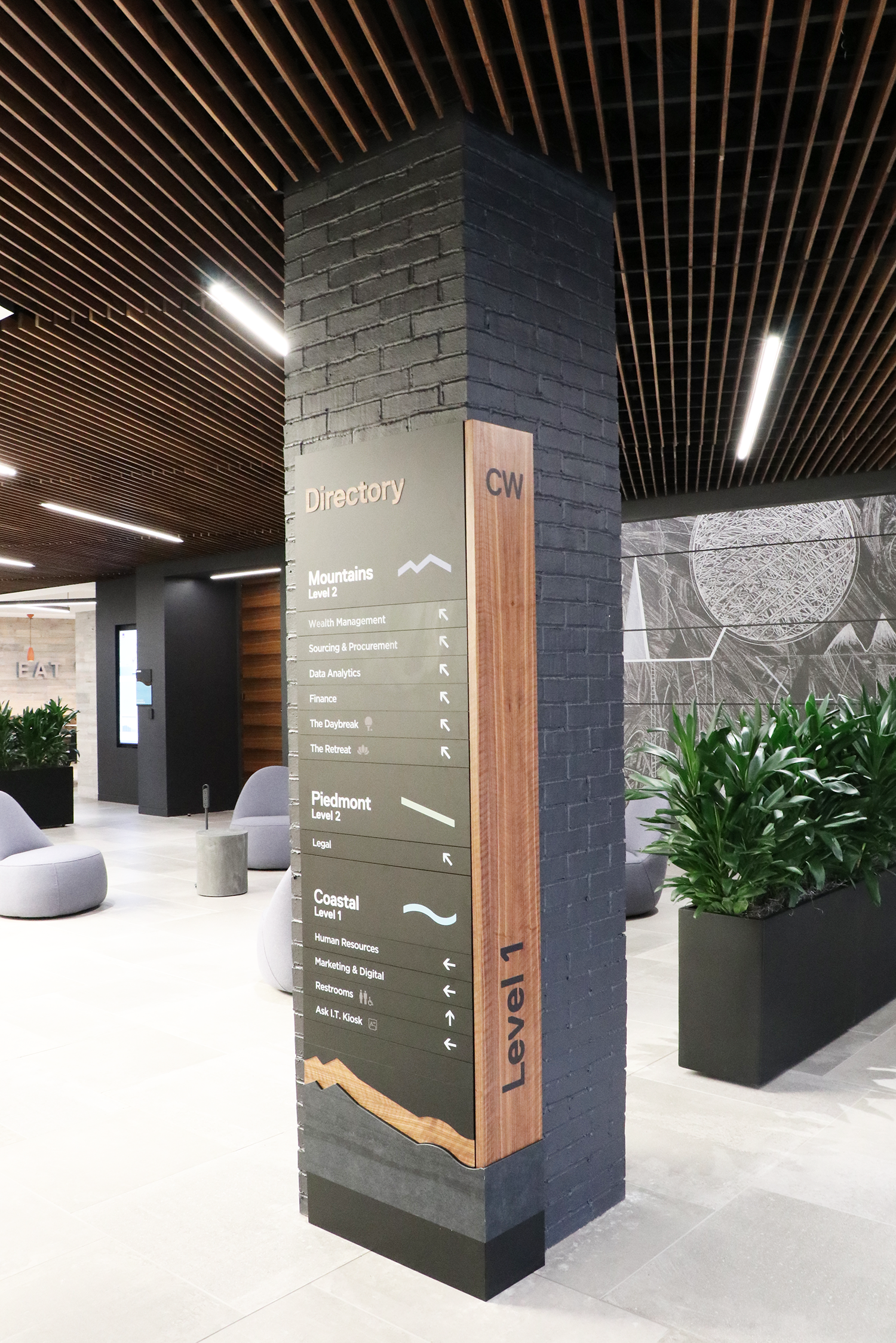 Quality of work life, is all we need

AXA sought WELL DESIGN accreditation as a bold strategy to showcase the company as a progressive organization on the move from New York City to Raleigh, North Carolina. When AXA approached VSG to design a graphic and communication program, a significant requirement for the accreditation, it was an opportunity for me to return to my roots and my passion, environmental graphic design.

The challenge was to complement the interior workplace design with new graphics and communication. We chose a nontraditional communication strategy approach to designing a brand concept that we believe in. We quickly build a team, with a traditional graphic designer, an environmental graphic designer, industrial designer, brand strategist, and a WELL Design expert to take on the challenge. This is an uncommon practice for an environmental graphic design project.

The WELL DESIGN program and approach are somewhat exotic for the signage base designer, so this project turned into an exciting challenge for all. The result? A robust, comprehensive program that fit the requirements, is uniquely AXA, and pushed us beyond the comfort level of this inherently traditional organization.
Collab Partners >
Axa Equitable, Linea Architects, VGS/Studio D