A&W Canada
Environment Design / Prototype Design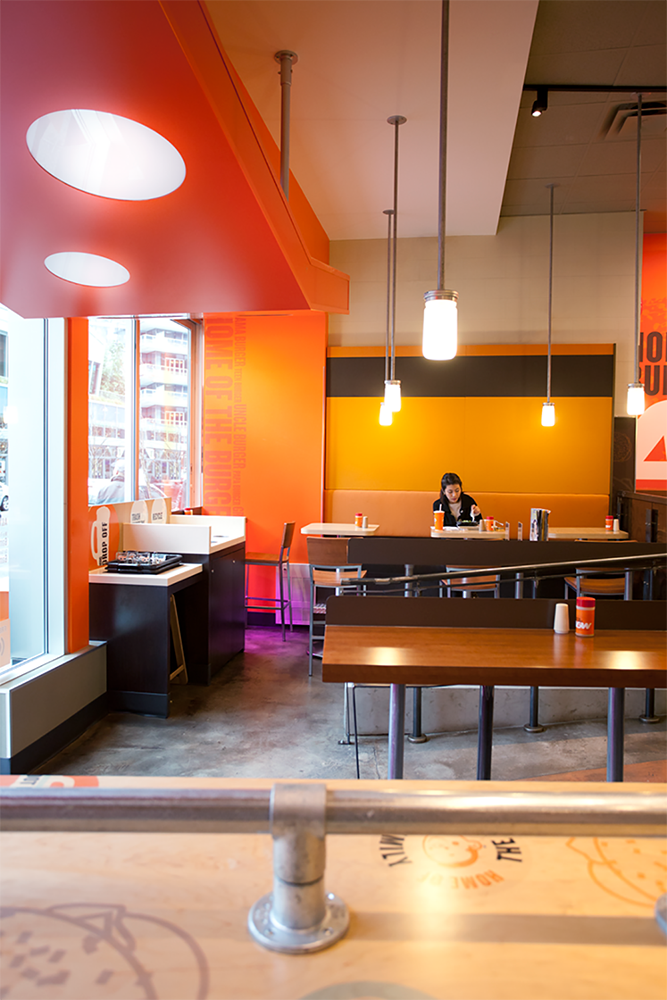 Cultural Re-branding

Canada has a bigger and better plan for A&W brand than its counterparts in the US, where the brand was born. As a brand beloved by the boomers, A&W has a significant stake in the Canadian market. In the long run, as the demographics change, A&W must communicate the brand to new, mostly foreign customers that do not have a clue about the brand heritage, especially for the urban market.

Our FRCH team came up with a strategy to reintroduce this brand to this market. A sense of grit was added to the familiar brand language, resulting in a unique dichotomy of urbanism.

The everyday design language became fresh again, giving an old-school cool feeling to this brand that relates, educates, and nurture this place as an ultimate hang-out.
Collab Partners
A&W Canada Team, FRCH Specialty Design Team


The Process