By Tobias Harris W.
April 5, 2022
On a Sunday afternoon in early spring in Málaga, Spain, locals and tourists roamed around crowded, narrow streets and plazas. Everyone was enjoying the culture, built for centuries. The beautiful architecture; the intimate spaces; and people socializing comfortably, enjoying this magnificent town. Me too! I am in love with the culture. It is soulful!
Although most retail businesses close on Sunday, the vibe is undeniably magical! Food and wine are at the center of it all. I spotted a bunch of teenagers playing cards in front of a bar with red wines, and I wondered what the alcohol age limit in Spain is. At a tapas bar, older couples are chatting with each other, while on the other side of the street, younger gentlemen engage in a deep conversation over beers and food. And families are gathered over a dinner table for Sunday lunch! It melts my heart, and I missed my family back in Asia.
Yes. This is my first vacation after COVID lockdown, and I am not supposed to work. But I can't help thinking about the subject I am most passionate about:
BUILDING A BRAND CULTURE
. And I want to share it with you!
IT STRUCK ME when I was sitting in a small tapas bar – I did not even know the bar's name until later. It was packed, inside and outside. The restaurant staff was busy, yet still managed to converse with their guests. I felt I was part of the community, although I did not know a single soul except my companion, Dan. I confirmed three things that I have to share, and I'll save the rest of my discoveries for another time.
CULTURE IS BUILT OVER TIME
Like wine, the older, the better. Changes are part of it, and it is exciting to think that culture needs to maneuver around changes, making it richer.
A RESTAURANT NEEDS A CULTURE TO SUCCEED
In Malaga, that's a magnificent architectural vibe, intimate space, a comfortable feeling, and a welcoming community. It's like a big warm hug, and everyone wants it!

PRODUCTS ARE ON TOP OF IT ALL

The offerings should be superb and connect to the culture. Tapas, good sangria, and Spanish people are just a perfect match from heaven.
ps
. don't mind the bad pictures. I don't even have the front of the store pictures - too distracted. I was focusing on the HAM... yes that famous Iberco Ham! It's my vacation ok!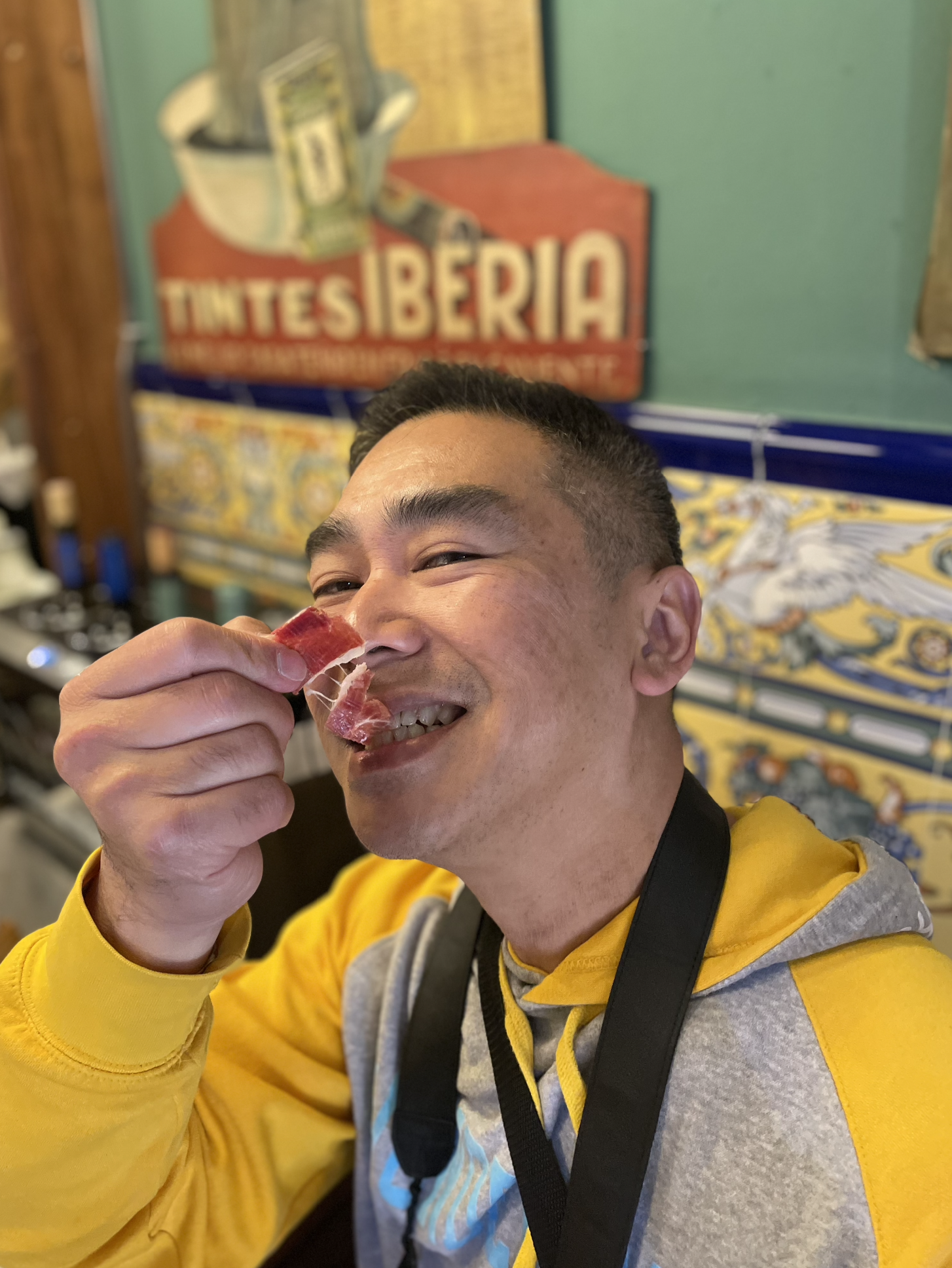 click here to contact tdc.

Perspective 03/26 : Are we saying goodbye to Community Tables?
Perspective 04/08 : So much has changed. Should your brand narrative change too
Perspective 04/23:
Designing Trust Part 1: Fostering safety post COVID-19
Perspective

05/02:
Designing Trust Part 2: Leveraging Brand Narrative
05/28:
Designing Trust Part 3: Transparency in Demand